It's been a busy couple weeks, and as we wrap up things here on the East coast, I'm slowly catching up on my posts.
First, thanks to Jynelle Gracia and Sarah Courteau for hosting a lovely launch party for MOONFACE at The Saloon in DC on February 3rd. What a great way to kick off the book tour! Great friends, great venue,  and great dessert!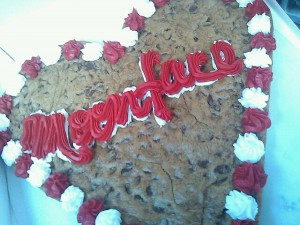 And, when you get a chance, click over to MEMOIRVILLE and check out my interview with Whitney Joiner.
More updates shortly. . .